SHOWS, EXHIBITIONS AND ZINE SUBMISSIONS!
PREVIOUS SHOWS AND EXHIBITIONS I HAVE PARTICIPATED IN
FOOT BY FOOT, 2022, MOSAIC ART COLLECTIVE, MANCHESTER, NH
Square foot show, Foot By Foot, features original works of art by local Southern New Hampshire artists.
SALON, 2022, KIMBALL JENKINS, CONCORD, NH
An open exhibition exploring the diversity of studio practices, mediums, ways of thinking and working from a broad range of regional artists, and highlighting underrepresented artists.
FABRIC OF SPACETIME: EUROPA
BLUE ZINE, 2022, CREATIVE GUTS

BLACK EXCELLENCE GALA, 2022, BLM SEACOAST, PORTSMOUTH, NH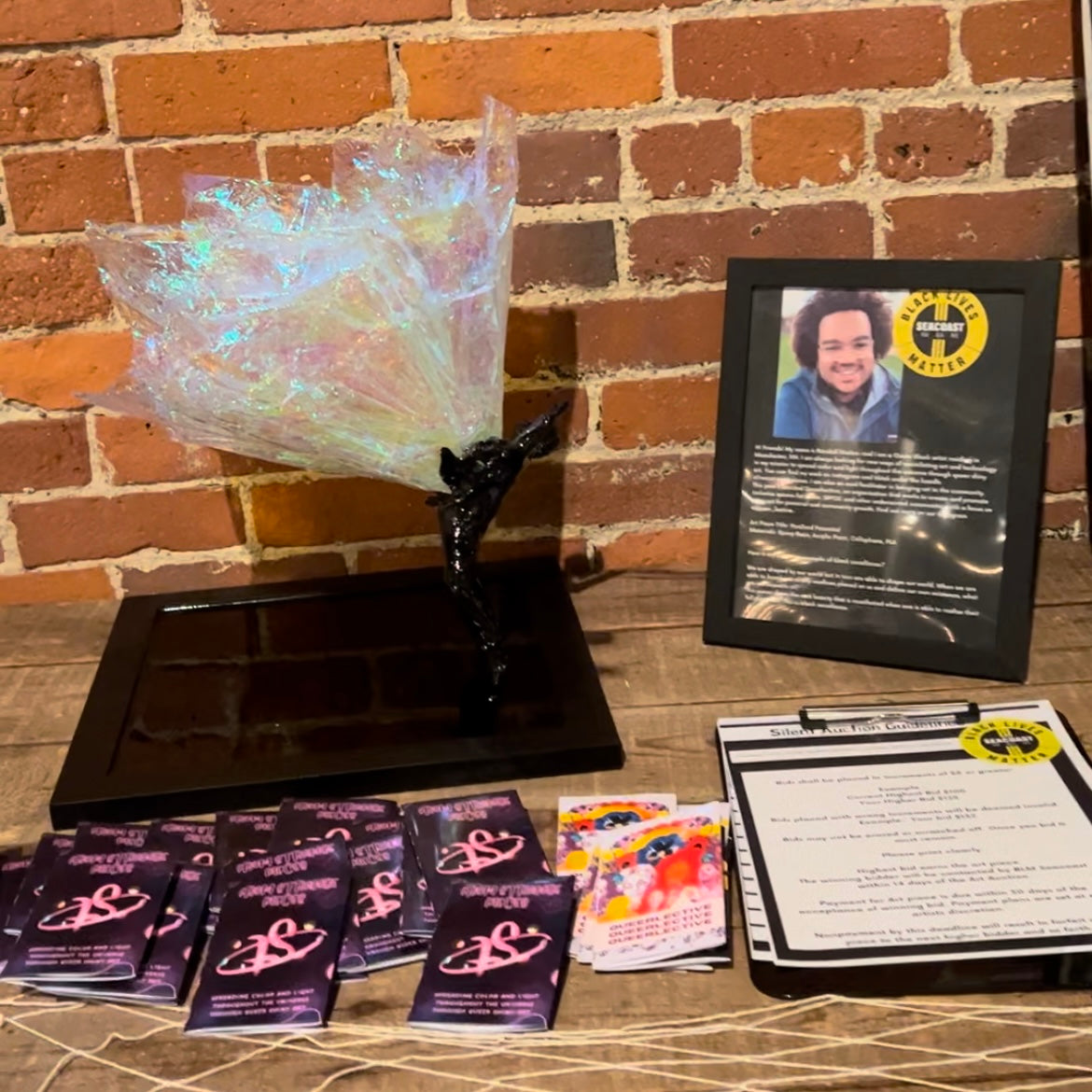 FULL CIRCLE, 2022, MOSAIC ART COLLECTIVE, MANCHESTER, NH